Europa League quarter final draw: Arsenal handed nightmare draw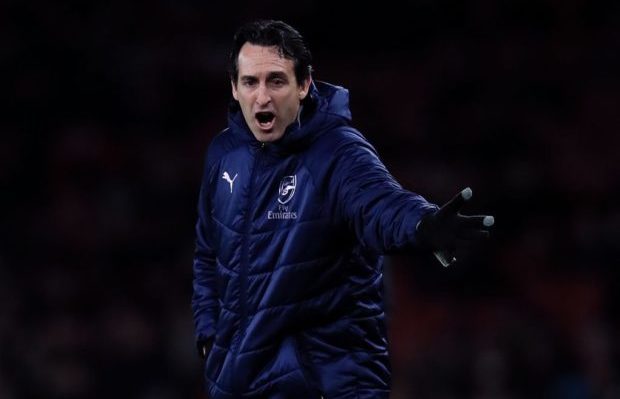 Arsenal have been drawn to face Napoli in the quarter finals of the Europa League following today's draw.
We had to come from behind to book our place in the last-8 after losing the first leg 3-1 away at Rennes last week after the game flipped on it's head following Sokratis's sending off just before half time.
However, an excellent performance in the second leg at the Emirates Stadium last night saw us see-off the French outfit 3-0 thanks to a brace from Pierre-Emerick Aubameyang.
We've now been drawn to face Napoli in the quarter finals, which was one of the toughest draws we could have got – with the exception of Chelsea.
To make matters worse, the first leg will be at home on April 11th so we'll have to secure a healthy lead to take to Italy for the return leg the following week considering our dreadful away form.
It really is a nightmare draw for us and to rub salt in the wound Arsenal have to get past the winner of Valencia and Villarreal in the semi-finals if we manage to navigate past Napoli.
It was a very favourable draw for Chelsea as they got Slavia Prague in the quarters and will face either Benfica or Frankfurt in the semi's so we'll no doubt face them in the final if we get that far.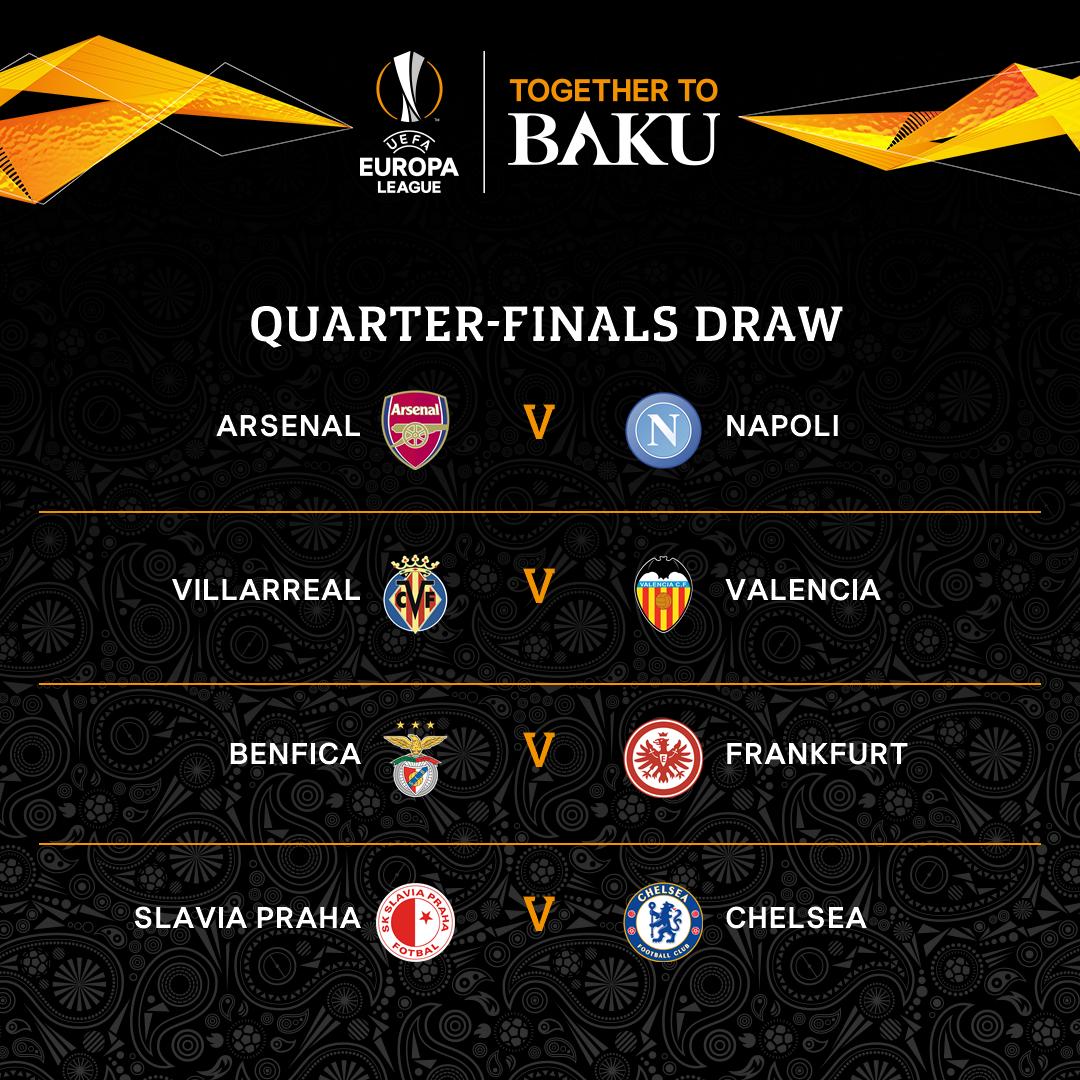 Arsenal fans rage at Dele Alli goal vs Watford – 'VAR is a Tottenham fan'
Arsenal fans could not believe Tottenham's luck as they secured a late draw against Watford.
Ben Foster dropped the ball in the 86th minute and Dele Alli gobbled up the chance to snatch a point.
VAR checked the goal to make sure there was nothing wrong with it, and ruled it legal despite the ball appearing to come off the top of Alli's arm.
Yet the big screen inside the Tottenham Hotspur Stadium initially read 'No Goal' which sent the Watford supporters into raptures.
However on the field, the Hornets were instructed to kick off and restart play.
It's not the first time Tottenham have had to rely on VAR to spare their blushes.
Last season Raheem Sterling scored in the Champions League quarter-finals in the final minutes and thought he'd sent them through to the last four.
But VAR ruled out the goal and also did the same in the Premier League back in August when Gabriel Jesus scored in injury time against Spurs.
Arsenal fans were keen to point out today was not the first instance of Tottenham getting a decision in their favour.
"VAR is a Tottenham fan," one fan tweeted.
Another said: "Once again Tottenham saved by the luck of VAR and refereeing decisions…
"It's getting repetitive now."
A third said: "Deulofeu should've had a penalty in the first half! That was a stonewall penalty! VAR is so biased especially towards Tottenham and Liverpool."
Another wrote: "VAR helping Tottenham as usual."
A fifth said: "It's ridiculous how VAR keeps favoring Tottenham."
Tottenham can also count themselves lucky they didn't give away a penalty in the first half.
Jan Vertonghen appeared to trip Gerard Deulofeu in the box, but the challenge went unpunished.
Tottenham are up to seventh in the table while Watford remain winless.
Man Utd boss Solskjaer questioned by Stelling as Arsenal comparison made – EXCLUSIVE
Manchester United boss Ole Gunnar Solskjaer needs to start using his young talent, just like Unai Emery does at Arsenal.
That's the view of Sky Sports presenter Jeff Stelling, who has seen United struggle at the beginning of the season.
Solskjaer's side have won just two of their first eight matches and face table-toppers Liverpool on Sunday.
Solskjaer has looked short in attack though still only uses the likes of Mason Greenwood and Tahith Chong sparingly.
And Stelling believes Solskjaer, who only took over as manager last December, needs to back his young talent during his struggles as boss.
"Watching against Newcastle, I watched Solskjaer on the touchline and he looks a bit lost," Stelling told Express Sport. "He looks like he's as shocked as anyone else.
"Of course he says the right things but he looks as bewildered as anyone else and doesn't know what the heck to do about it.
"You can argue that the players he has brought in have done well, so he's in credit for that. But he doesn't know his best side, that's quite clear.
"He doesn't know how to get the best out of Rashford, and not just Rashford.
"And even though he sings the praises of the young players, if he's not starting Mason Greenwood, when they're in a run like this, when is he going to start them?
"Even letting Sanchez and Lukaku go, he still will not put the kids in from the start.
"I just think there are so many mixed messages, are they good enough or are they not good enough? There's only one way to find out.
"Arsenal are doing it, for different reasons, but they are putting their kids in and it's paying dividends. From a United perspective, they've got nothing to lose."
Manchester United host Liverpool at 4.30pm on Sunday.
Watford striker Danny Welbeck goes down injured after just 55 SECONDS against Tottenham
Watford striker Danny Welbeck goes down injured after just 55 SECONDS against Tottenham as the former Arsenal and Manchester United man's fitness woes come back to haunt him
Danny Welbeck went down with an injury less than a minute into the game in N17
He signed for Watford on a free transfer with hopes of playing regular football
But he is now set for a spell on the sidelines in what could be another ankle issue
Fans have called on the player to retire with injury problems plaguing his career
Watford forward Danny Welbeck strengthened his injury-prone reputation after he was forced to come off against Tottenham just 55 seconds into the game.
The former Arsenal and Manchester United star has struggled with fitness issues for a majority of his career but a fresh start at Vicarage Road gave him hope of putting those problems behind him for good.
Danny Welbeck goes down injured under no challenge as Watford's physio's give treatment
But any optimism Welbeck had turned over a new leaf were immediately quashed less than a minute after kick off when he went down with no one around him at the Tottenham Hotspur Stadium. He was replaced by Gerard Deulofeu after briefly being attended to by medics.
Welbeck missed much of the 2018/19 season for Arsenal, with an ankle injury ruling him out for six months, and its possible the problem has now resurfaced.
The 28-year-old has made three starts for the Hornets this season after signing on a free transfer from the Gunners this summer.
He is ushered off the pitch as his injury problems come to light in yet another league season
Welbeck has a history of fitness woes and missed six months for Arsenal in the last campaign
It had been hoped he might be able to chip in with goals to boost Watford's charge to stave off relegation, but he is now set for a spell on the sidelines.
And football fans have been quick to poke fun at Welbeck given his history with injuries, with some urging him to retire.
One user pointed how Welbeck sustained his injury without any contact from an opposition player, while another said he should consider 'calling time on his career'.