Europa League quarter final draw: Arsenal handed nightmare draw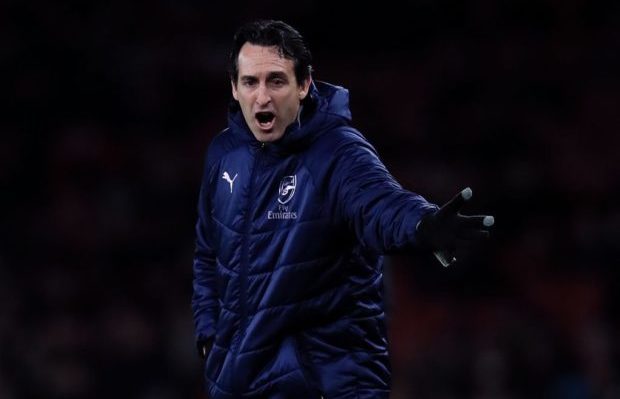 Arsenal have been drawn to face Napoli in the quarter finals of the Europa League following today's draw.
We had to come from behind to book our place in the last-8 after losing the first leg 3-1 away at Rennes last week after the game flipped on it's head following Sokratis's sending off just before half time.
However, an excellent performance in the second leg at the Emirates Stadium last night saw us see-off the French outfit 3-0 thanks to a brace from Pierre-Emerick Aubameyang.
We've now been drawn to face Napoli in the quarter finals, which was one of the toughest draws we could have got – with the exception of Chelsea.
To make matters worse, the first leg will be at home on April 11th so we'll have to secure a healthy lead to take to Italy for the return leg the following week considering our dreadful away form.
It really is a nightmare draw for us and to rub salt in the wound Arsenal have to get past the winner of Valencia and Villarreal in the semi-finals if we manage to navigate past Napoli.
It was a very favourable draw for Chelsea as they got Slavia Prague in the quarters and will face either Benfica or Frankfurt in the semi's so we'll no doubt face them in the final if we get that far.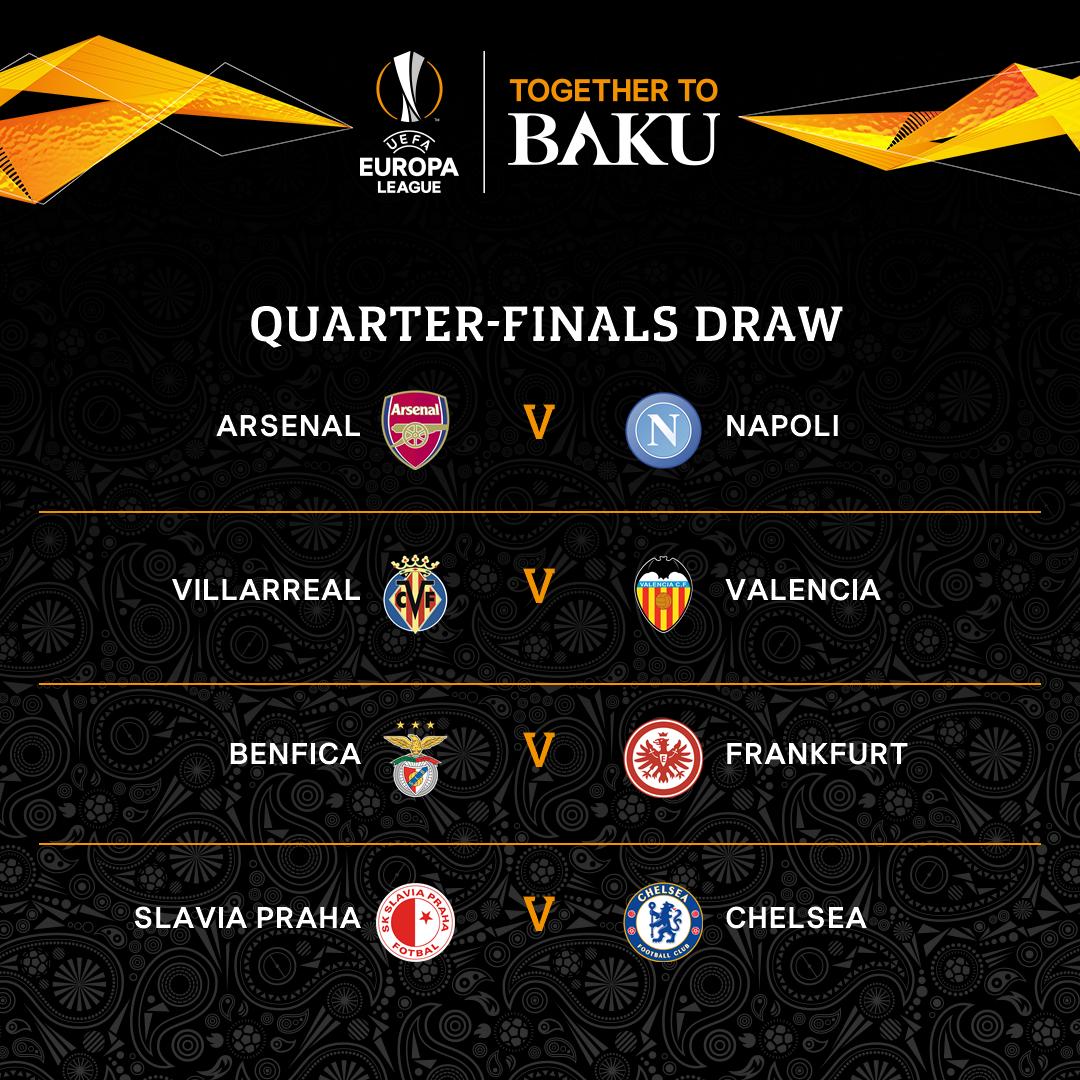 Arsenal ace Lucas Torreira drops transfer revelation that could WORRY Gunners fans
Torreira joined the Gunners from Sampdoria lsat summer and impressed in his debut season at the Emirates.
The Uruguayan made 34 Premier League appearances as the Gunners finished fifth, scoring twice.
But he has now thrown his Arsenal future into doubt by admitting he wants to play in South America.
"One day, I want to play for Boca and wear their shirt," Torreira said.
"It's a dream I have had since I was a little kid. It's no secret, my family and friends know that.
"I was with several friends [at the Copa Libertadores final in Madrid]. I did not think I was going to suffer so much, I lived it with a lot of nerves.
"It was not as we wanted, but reaching the final is not for anyone. It was a nice show because I had never had the chance to see Boca."
Arsenal boss Unai Emery is expected to have a busy summer, though his budget may be limited.
First, the Europa League final against Chelsea on May 29 is on Emery's mind though.
Though the Spaniard recently admitted he needs money to improve his Arsenal squad.
He said: "I think we can improve first, by spending money to achieve players.
"In the past the club have done great work in watching players, finding and signing young players and developing our players in the academy.
"I have big respect for our work, for our players in the academy.
"I want to develop the players here—giving them progress to achieve something at a big club like we are.
"We can also achieve [buy] some players who are in other teams, who can come here and give us this performance—like [Virgil] Van Dijk with Liverpool."
Arsenal facing transfer PROBLEM because of Man Utd, Liverpool and Nicolas Pepe
Arsenal boss Unai Emery is looking to the transfer window to strengthen his squad, regardless of whether or not they win the Europa League.
But Manchester United and Liverpool are looking to do the same, with both clubs interested in securing Pepe's signature.
The Lille star, who is also in the Gunners' sights, has enjoyed a stunning campaign with the Ligue 1 giants.
The 23-year-old has bagged an impressive 20 goals from 36 league outings, clocking up 11 assists along the way.
Express Sport understands Arsenal are interested in securing Lorient hitman Alexis Claude-Maurice.
But Lille want him too as a replacement for United and Liverpool target Pepe.
Should one of Arsenal's domestic rivals swoop for the star, then Lille may go in for Claude-Maurice.
And that would give the Gunners a problem, with Emery eager to sign Claude-Maurice as well this summer.
Liverpool have been strongly linked with a move to Pepe.
But United, according to journalist Duncan Castles, have enquired about the player Arsenal are also tracking.
"One of the clubs interested in Pepe [that] have expressed an interest to Lille is Manchester United," he told The Transfer Window podcast.
"I'm told that last week a phone call went in to one of the Lille directors to enquire about the cost of a transfer for Pepe, who's been outstanding in the French division this year, scoring goals and creating goals with a great deal of pace, actually a very good fit to what Manchester United would need on the right wing, to ask whether he would be available for sale.
"So Manchester United have shown their hand there. They've not gone any further.
"I'm told there's been no bid and there's been no further contact with Lille since that enquiry.
"But, again, the market's beginning to move.
"Clubs like Lille who have players like Pepe who they know they will sell this summer, they very openly advertised and set a fee for him, would like to have as many of the big clubs bidding for him as possible, are waiting for one of these big clubs to make a move and inject money into the market so they can spend and recruit elsewhere, and those moves have implications for everyone else."
Arsenal have also been linked with Kostas Manolas, Wilfried Zaha and Samuel Umtiti.
Arsenal star hopes to play last Gunners game in Europa League final vs Chelsea
Danny Welbeck could be available to play for Arsenal in the Europa League final after returning to training.
The 28-year-old has not played after breaking his ankle in November.
The Injury was so severe it required him to go under the knife twice as part of his recovery.
However, following Welbeck's return to full training Arsenal are now planning to take him to Baku to face Chelsea, reports the Daily Mail.
Although the player will travel with the squad it is not known what involvement, if any, the England international will have during the final on May 29.
It is expected to be a farewell game for Welbeck, after Arsenal boss Unai Emery confirmed the player will be leaving the club when his contract expires in the summer.
Following Arsenal's 1-1 draw with Brighton in their final Premier League game, Emery confirmed Welbeck's departure.
"I spoke to the club with this situation and the decision is he is going to leave," Emery said at the time.
Despite Welbeck missing half of the season through injury, he could get an opportunity to help the club qualify for the Champions League next year as Arsenal might not be taking Henrikh Mkhitaryan to Azerbaijan.
The club have made it clear they want Mkhitaryan to travel, but the 30-year-old Armenian might be caught up in political tensions if he travels to the game.
That is because there is currently a dispute between Armenia and Azerbaijan over the disputed Nagorno-Karabakh territory.
Arsenal are seeking guarantees from UEFA about the situation with Mkhitaryan, but the club are reputedly growing concerned about the situation.
The Gunners have already played in Azerbaijan in the Europa League this season, when they took on Qarabag FK in the group stages of the tournament.
Mkhitaryan did not travel to Baku to play but the Gunners did win 3-0 on the night.
However, it might not just be Mkhitaryan not making the journey to Azerbaijan, as thousands of fans from both clubs also face the prospect of missing out.
Both Arsenal and Chelsea have only been allocated 6,000 tickets each from the 68,700 seats at the Olympic Stadium in Baku, a decision which has infuriated fans.
And those who are lucky enough to get a ticket then face the logistical nightmare of completing a 2,500 mile round trip to attend the game.
Uefa have apologised to both clubs over the travel chaos fans face but admit they hadn't expected an all-English final.
"It goes without saying that an all-English final played by two London teams was not a very predictable event at the time of the appointment," Uefa competitions director Giorgio Marchetti said.
"There is little doubt that this has added significant difficulties to the event logistics.
"We are really sorry for the problems that your (and Chelsea's) fans are encountering trying to organise their journey to Baku.
"Our experts are keenly working on this matter with a view to help find cheaper solutions for travelling fans. We would welcome a joint effort with your club in this respect."