Mesut Ozil has his supporters and they do put up a good defence
If you visit the many Arsenal forums, blogs, websites, YouTube channels etc you cannot fail to notice that Mesut Ozil is not popular and that the general consensus is that he should be sold.
I will say straight up, right at the start, that I am one of those that feel he should indeed be sold, that his attitude stinks and that he is a total waste of space who is no better than a Championship player for what he contributes.
But, anyone reading the comments on here will have seen that there are some defenders of Ozil and believe that he is being made a scapegoat for the whole team, that his wages are distorting the facts and that he remains our best player.
Now, I do disagree with that viewpoint but his supporters are entitled to their view, they are Arsenal fans like the rest of us and their opinions are just as valid.
In fact, some of them do make strong arguments which fuels debate and is worth listening to.
So, what are their arguments about Ozil?
I should say that because I am not one of his defenders that I am not able to articulate in the same manner as his defenders but I will try my best.
Mesut Ozil wages are not an issue.
The argument goes that even though he earns £350k a week he is, in fact, the highest generator of money out of all the players and we actually covered that here.
He is held more culpable than any other player when Arsenal lose
His defenders believe that when the defence plays poorly somehow Ozil is blamed just as much, certainly more so than any other attacking player, a viewpoint expressed here.
That his wages are always used when Arsenal play bad
It is true that his wages are mentioned a hell of a lot and that no other Arsenal players salary is mentioned when they play bad, no one says £180k per week Aubameyang missed a penalty that cost us three points. This one you can check on Google yourself.
Unai Emery does not pick teams to Ozil's strength
The argument is that if Arsenal played to Ozil's strengths that the team and the player would perform much better as articulated here by former Gunner Jeremie Aliadiere
Ozil is not surrounded by world-class players and his game drops because of this
When he was at Real Madrid he was surrounded by genuine world-class talent and the argument is that it is no coincidence that he played very well then but now he is surrounded by lesser talented players that his game is affected. This is covered beautifully in an article we published in 2017 and some will argue is as true today as it was then.
That he is not lazy
His supporters claim he is not lazy and that the way he plays and carries himself is just his style, that he has always played like that but only now does it seem to be an issue, which Nacho Monreal also mentioned here.
There is a lot more but I think you get the general gist of what is being said in defence of Ozil.
I am not going to take on each of these points, I will leave them there for others to debate and even for his supporters to elaborate on.
All I am trying to do here is say that there are two points of view and that not everyone thinks Ozil is a waste of space and should be sold, that some do feel he is harshly treated and could yet be a huge asset for us.
I suggest that you read this from the Independent, its headline says it all, "Mesut Ozil's biggest crime at Arsenal isn't the player he is but the one he isn't" and it is a very good read that dismantles some of the criticism aimed at Ozil.
You may also want to read this great piece in defence of Ozil and how Arsenal are worse off without him.
[Image] No Lacazette or Ozil – How Arsenal should line-up vs Everton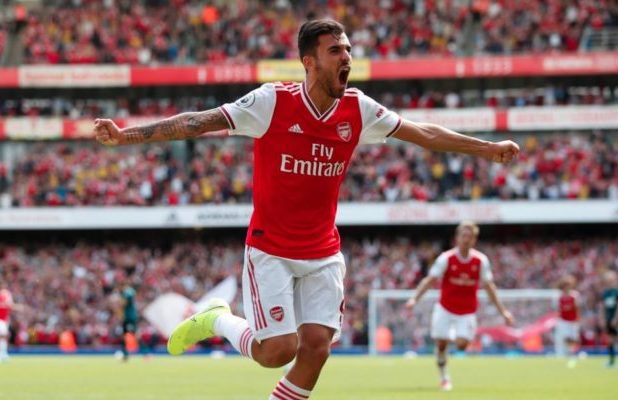 Arsenal take on Everton at the Emirates on Sunday afternoon. Here's the line-up I'd like Mikel Arteta to select…
We've kept three consecutive clean sheets so we shouldn't tinker too much with the back four. David Luiz has been very good recently and fair play to Shkodran Mustafi too as he's put-in some solid performances.
I'm a big Rob Holding fan and would like to see him playing more but right now it's hard to argue that Luiz and Mustafi shouldn't start, especially as Sokratis picked up a knee injury on Thursday and is a major doubt for the Everton game while Pablo Mari is lacking match fitness.
Bukayo Saka continues to be a revelation at left-back after grabbing another assist in the Europa League so he deserves to keep his place while Hector Bellerin should return at right-back after being rested in midweek.
Torreira returns
Lucas Torreira missed Arsenal's win over Olympiacos due to illness but he's expected to be back in contention to face Everton and I think he should come straight back in to partner Granit Xhaka.
Matteo Guendouzi didn't really grasp his opportunity after being recalled against Olympiacos following his bust-up with Arteta so the Frenchman should drop to the bench.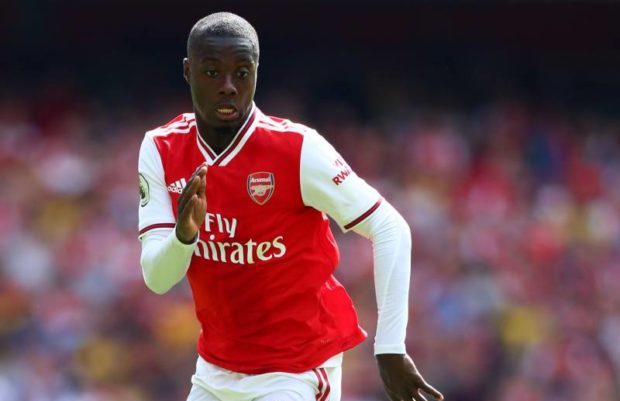 Mesut Ozil missed the trip to Greece to be with his wife for the birth of their baby and it's unknown whether he'll be available on Sunday. With the inevitable sleepless night's that come with newborns, Ozil probably won't be in any state to start! Therefore, I'd go with Dani Ceballos in the advanced midfield position as Joe Willock was disappointing against Olympiacos.
Lacazette out
Alexandre Lacazette grabbed the all-important away goal in Athens but I still don't think we can justify playing Pierre-Emerick Aubameyang out wide any longer. He's our best goalscorer so let's start him through the middle.
That would allow Gabriel Martinelli to play from the left wing where he's been far more productive as I think he's struggled on the right in recent matches.
In addition, Martinelli switching flanks will pave the way for Nicolas Pepe to be recalled and I actually think Martinelli/Auba/Pepe is our best and most balanced front three right now.
Arsenal will have the likes of Reiss Nelson and Eddie Nketiah on the bench along with Lacazette if needed.
Here is how I hope Arsenal line-up:
Premier League fixtures: Man Utd, Liverpool, Arsenal and Chelsea find out April TV changes
Sky Sports have announced their latest batch of Premier League fixtures to be broadcast in April. The key match of next month is undoubtedly the clash between defending title holders Manchester City and champions-elect Liverpool.
City will welcome Jurgen Klopp's side to the Etihad Stadium on April 5, with their match kicking off at 4:30pm.
The game is a pivotal one for the Reds – who top the league by 22 points – as it could see them crowned champions of England for the first time in 30 years.
The second north London of the season will also be broadcast by Sky on April 26, with Arsenal travelling to the Tottenham Hotspur Stadium on April 26.
The full list of fixtures to be broadcast by Sky in April can be seen below.
Fri April 10: Newcastle vs West Ham (8pm)
Sat April 11: Tottenham vs Everton (5.30pm)*
Sun April 12: Chelsea vs Watford (2pm)*
Sun April 12: Liverpool vs Aston Villa (4.30pm)*
Mon April 13: Wolves vs Arsenal (8pm)
Sat April 18: Crystal Palace vs Chelsea (12.30pm)*
Sat April 18: Arsenal vs Leicester (5.30pm)*
Sun April 19: Sheff Utd vs Wolves (2pm)*
Sun April 19: Aston Villa vs Man Utd (4.30pm)*
Mon April 20: Brighton vs Liverpool (8pm)*
Sat April 25: Brighton vs Man City (5.30pm)*
Sun April 26: Sheff Utd vs Chelsea (2pm)*
Sun April 26: Tottenham vs Arsenal (4.30pm)*
Mon April 27: Aston Villa vs Crystal Palace (8pm)
*subject to progression in the Champions League
Man City vs Liverpool moved as Sky and BT reveal April's TV fixtures
Liverpool's Premier League title showdown with Manchester City among games moved in April as Sky and BT reveal latest TV picks while first north London derby at Tottenham's new stadium is also switched
The Premier League has confirmed which games in April will be shown on TV
Manchester City will host Liverpool on April 5 as the Reds look to secure the title
The Premier League has confirmed the games to be shown on live TV in April, with Manchester City hosting Liverpool at 4:30pm on Sunday April 5 on Sky Sports.
Towards the end of the month, the north London derby will be shown at 4:30 on Sky Sports on April 26, as Tottenham host Arsenal.
Sheffield United vs Wolves will also be shown on Sky Sports on the afternoon of April 19 as the two teams try and chase down a European spot for next season.
More to follow
Liverpool versus Manchester City is one of the games to be moved for live TV in April 2020