My Top Ten Favourite Arsenal Kits – What's yours?
So, let's be honest the new Arsenal kit launch could not have gone better for all parties. On the day of the first release there were talks of not buying any shirts as a way of protesting against Stan Kroenke. A month later sales have been so good that Adidas are ready to release a 4th kit.
The idea that Arsenal have already been paid hence it doesn't matter how much merchandise is brought is a myth. The more money they make, the more Mr. Adidas is willing to offer when it's time to renew the contract. Alternatively, if the product wasn't shifting, you're going to struggle to find a company willing to hand over 300 million.
Since I watched football though, I have rarely heard gooners so impressed by a manufacturer's work, to the point I think they would be angry if we changed sponsors in the immediate future. Now this list will be subjective, no right and wrong (not including the latest kit)…
A lot might depend on your age and of course how successful the team were at the time. Some like to keep things simple yet there's nothing worse than feeling obliged to cash out your money on the same red shirt you owned for 12 months, where the only difference might be a line.
I should stress Puma will not feature as I didn't have the body building physique, they were clearly marketed for. I know you can buy the version which isn't as tight but sorry I don't pay 60 pounds to remind myself I'm not as fit as I used to be.
10- Purple away
Okay I know some don't like when our kits abandon tradition, but sometimes it can get boring when shirts look exactly the same. Plus a few years without wearing yellow you appreciate it more when it returns. Whisper it quietly, I didn't actually buy this shirt but instead spent more on a fleece which I still wear to this day. The colour scheme seemed popular with those who didn't know without seeing the canyon it was football themed, always a good sign
9- Blue Away
Some shirts just look really good on the players, but don't quite work for us modern folk. I like my arms in long sleeves, so this always felt like a comfy pajama top rather then something I could kick a ball around in. I added the gloves but really wasn't skillful enough to pull it off.
8- White Kit
I know some instincts where it was white and therefore just not a colour you associate with Arsenal. Yet all of that is taken away by the cranberry collar, sleeves and shorts making this a trendy shirt more then just a decent footie shirt. Maybe it's what age you were at the time, but this was the first football shirt I owned which girls thought looked smart, so …. I guess…
7- Blue Anniversary Shirt
Is it me or did Football go through a phase where they wanted shirts to be smart as much as on the pitch but also something you could wear casually? Quite a comfy fit with an original badge to celebrate our anniversary, perhaps doesn't get enough credit for a really poor squad who had to wear it. I'm still trying to work out how we got in the top 4 that year.
6- Yellow Away
Sometime less is more. There's something classic about modern day doing retro and here's an example. They haven't played around by adding a blue or grey stripe, simply bright, yellow, bright blue, stripe socks, iconic Arsenal.
5- Yellow Invincible
Now this was yellow, as yellow as you can be. So yellow you were self-conscious nipping to your corner shop because to non-football fans you were just wearing a really yellow shirt and not many of us can pull it off. Again, though it's iconic and one of the final times we stuck with the baggy color. Plus, if my electric meter ran out of money, I still had light!
4- Arsenal 2000-02
For no other reason then the first shirt I was brought as a child. I'm sure we all have that memory which would be nice to share in the comments…
3 Gold
The first time I saw Arsenal be original without going over the top, fitting the red and blue in. Okay let's be honest, to wear gold you need to have the right team to pull it off. Gold doesn't work if your finishing 10th in the League.
2 Home Invincibles
So, there's only so much you can do to your home shirt as we are associated with red and white. If your going to do it make it basic, red shirt, white sleeves, sponsors. Don't change the collar or add a stripe just to sell a new version. If I had to pick one, of course I'm going to pick the one worn by our greatest ever side.
1 – Cranberry
Will divide opinion as some will insist our home kit always be red and white while others will appreciate the originality. It was never important to me to have the names and numbers on the back but Henry was my exception. I have to say the gold lettering over the Cranberry was stunning. As I got older, it's the one kit I never throw out as it reminds me of happier times.
Henry, Highbury …… you don't realize what you have until it's gone, I guess ….
Be nice in the comments
Dan Smith
Arsenal team news: Predicted 4-2-3-1 line-up vs Everton as Arteta faces Lacazette decision
The other full-back spot has been occupied by Bukayo Saka recently but the youngster could be given some time to catch his breath with the fit-again Sead Kolasinac gaining some minutes.
In goal, Bernd Leno has been immovable this season and will retain his berth.
In the treatment room, Calum Chambers is out for the season but the three other injury concerns are nearing returns.
Cedric Soares will be back in contention before the end of the month as should Kieran Tierney, while Reiss Nelson is available for selection.
Arsenal new boy Pablo Mari does his best Ricky Martin impression for initiation song
Arsenal new boy Pablo Mari does his best Ricky Martin impression with a rendition of his 1995 hit song 'Maria' as he takes centre stage for initiation song
Arsenal's new signing Pablo Mari sung Ricky Martin's 'Maria' for his initiation
The defender put on quite the performance that was posted to Instagram
The Spaniard joined the Gunners from Brazilian side Flamengo in January
Mari is yet to feature for the first team as he builds his match fitness
Arsenal's new signing Pablo Mari showcased his best Ricky Martin impression for his initiation song after the Spaniard's loan move to North London last month.
The former Manchester City defender joined the Gunners during the January transfer window on loan from Brazilian side Flamengo. Whilst he did travel with the squad for their recent Europa League tie with Olympiacos, he is yet to feature for the senior side as he builds up his match fitness.
The 26-year-old hasn't just been working hard on the training pitch, however, as he worked out his vocal cords to Ricky Martin's 1995 song 'Maria' in a hotel in Greece.
Arsenal's new signing Pablo Mari sung Ricky Martin's 'Maria' for his initiation song
The Spaniard performed his rendition in a hotel in Greece after the club's Europa League win
Mari showed no fear in a video posted to Pierre-Emerick Aubameyang's Instagram account
He even added some dance moves to his performance in front of his new team mates
Arsenal striker Pierre-Emerick Aubameyang posted a video of the Spaniard's initiation song to his Instagram account.
The riveting rendition of Martin's hit appeared to take place after Arsenal's 1-0 victoryover Olympiacos in the Round of 32 tie in Athens.
Mari even added some dance moves to his performance that went down a treat with his new teammates who were laughing along.
Mari made his first appearance for Arsenal last week for the U23 side against Chelsea
He is yet to feature for the senior side as he builds up fitness after loan from Flamengo
Mari donned an Arsenal shirt for the first time last week for the club's U23 side against Chelsea in a 2-1 defeat in Premier League 2.
Gunners boss Mikel Arteta was impressed with the defenders first appearance for the club.
'When he joined the club he hadn't played for a long time and he had a little niggle as well when he joined us,' said Arteta.
'But his attitude and commitment has been really, really good and highly surprising. He did really well the other day and hopefully we can start to use him soon.'
[Ratings] Olympiacos 0-1 Arsenal: Leno stars as Lacazette grabs vital winner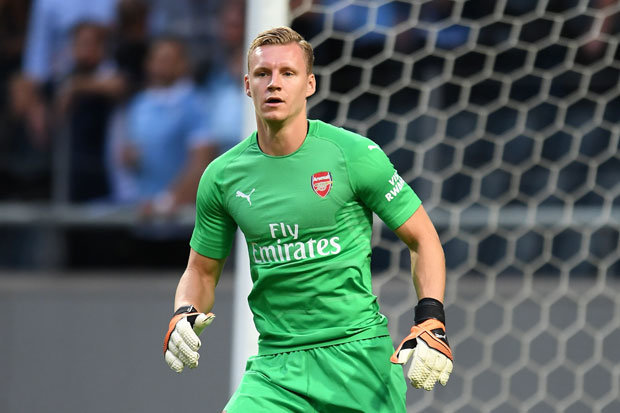 Arsenal took control of their Europa League last-32 tie after grinding out a 1-0 victory over Olympiacos in Athens on Thursday night. Here are my ratings from the game:
Leno  8/10 | Made superb save to prevent a Luiz own goal and was on hand to make at least two other terrific saves to maintain the clean sheet. Excellent performance from the German to justify Arteta's decision to start him over Martinez.
Sokratis  6.5/10 | Did reasonably well at right-back but was given some trouble by the tricky Valbuena. Forced off late on with what appeared to be a knee problem.
Mustafi  7/10 | Another solid display from Mustafi. Didn't put a foot wrong other than picking up a silly yellow card for a late challenge.
Luiz  6.5/10 | Lucky not to score an own goal but was otherwise solid and played an important role in securing Arsenal's third consecutive clean sheet.
Saka  7/10 | Slow start from the youngster but grew into the game and was dangerous in the second half. Solid defensively and set-up the goal with a wonderful cross.
Guendouzi  5.5/10 | Back in the team following his bust up with Arteta but didn't exactly take his opportunity. Got too involved in the scrap with the Olympiacos players and played for too many free-kicks.
Xhaka  6/10 | Couldn't really get a-hold of the game to dictate play and there were a few stray passes but his presence in midfield was important.
Martinelli  6/10 | Set-up Lacazette for a chance in the first half that the Frenchman should have buried. His touch was off a little and he was eventually subbed in the second half. Not really his night.
Willock  6/10 | A couple of nice passes but frustrating at times as he needed too much time on the ball. Doesn't offer the same level of creativity as Ozil in the No.10 role.
Aubameyang  6/10 | A few dangerous moments and put a couple of decent crosses into the box. Was much better from the left in the second half but still feel he's wasted out wide.
Lacazette  7/10 | Missed a great chance to open the scoring midway through the first half but made up for it by scoring the winner. Certainly looks a yard sharper compared to a few weeks ago and finally getting among the goals again.
Subs:
Ceballos   5.5/10 | Scuffed a shot when well positioned.
Pepe   6/10 | A lively cameo from the Ivorian.
Maitland-Niles   N/A | On too late.